Rainbow Room
The Hidden River clubhouse unfortunately suffered severe and extensive water damage during the winter season. The repair process will take a significant amount of time and regretfully the Rainbow Room will not be accessible during this period.
Thank you for your patience while the clubhouse is restored. We look forward to serving a limited menu in a temporary location until we are able to move back into the clubhouse later in the summer. We apologize for any inconvenience this may cause.

"Top Four Golf Course Restaurants in the Midwest"
by PGA Travel Magazine
Casual Dining Overlooking the Maple River
The Maple River is the stunning backdrop for the Rainbow Room. Located in the lodge-style clubhouse at Hidden River Golf & Casting Club, this soaring architectural creation blends perfectly into the natural setting. Across the river from the clubhouse, a grass glen and a beautiful stand of birch trees seem to beckon to the wildlife that wanders in and out of the property. A wall of windows allows patrons a view of this tranquil setting while they enjoy the inventive cuisine that takes full advantage of the bounty of the northern Michigan harvest.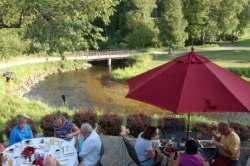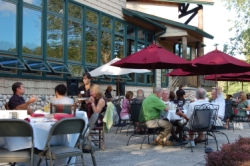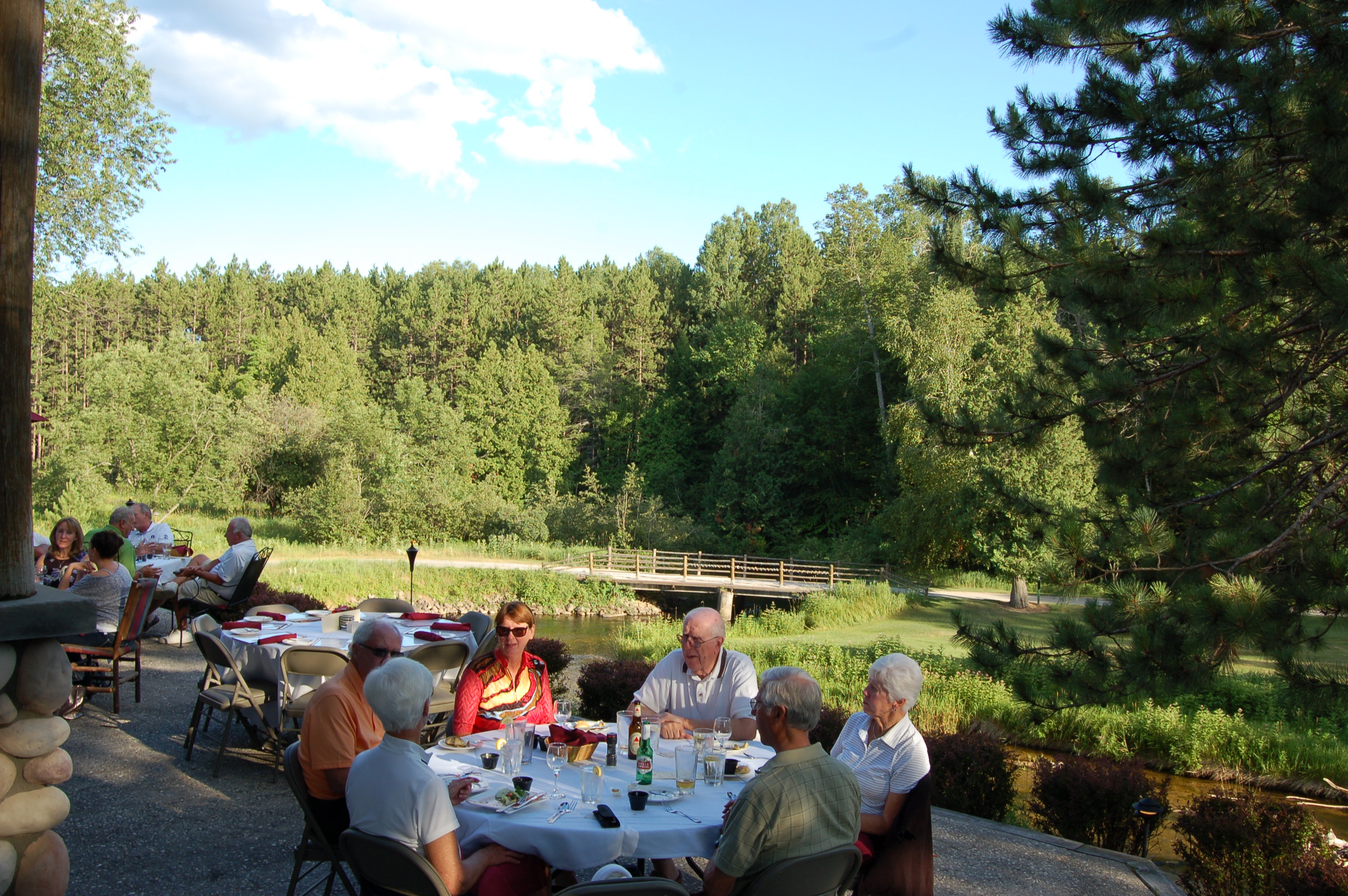 For more information, please call:
800.325.4653